SOLIDWORKS 3D CAD software
Automation and robotics design office
Developments on different types of PLCs: SCHNEIDER, SIEMENS, etc.
FANUC, ABB, STAUBLI robot programming…
Development in our establishments. Dismantling, reassembly at our customers. Assistance with ramping up.
Preventive or curative maintenance anywhere in the world.
Integration of KEYENCE , COGNEX vision systems, etc. Presence control, automatic series launch, compliance control , marking recognition
From design to start-up, GUILLEMIN takes charge of carrying out your assembly machine and special machine projects.
Multidisciplinary teams and specific project management methods allow us to offer you a wide range of tailor-made assembly solutions.
Our design offices confirmIt iss Mechanics and Automation use all their engineering know-how to develop industrial solutions.
Special machines / Full auto assembly and crimping lines
The loading of the basic components is carried out automatically by vibrating bowls or robots, or semi-automatically by a production operator. The components are then assembled by the process automatically, the crimping finalizing an assembly that cannot be dismantled.
loading by vibrating bowls
automatic component assembly
Special forming and assembly machines – Full auto
Forming of tubes for making silent blocks, shock absorbers or any other component requiring this type of operation. On the primary part are then added automatic assembly operations of ancillary components, plastic or steel parts.
Automatic loading by feed conveyors, vibrating bowls, robots, etc.
automatic forming of the primary component
assembly of ancillary components
Automatic assembly lines (without crimping)
Automatic assembly of small components that can be combined with complex control tests (eg: heating cartridges).
loading by vibrating bowls / robots
automatic component assembly
LEAK tests, dimensional tests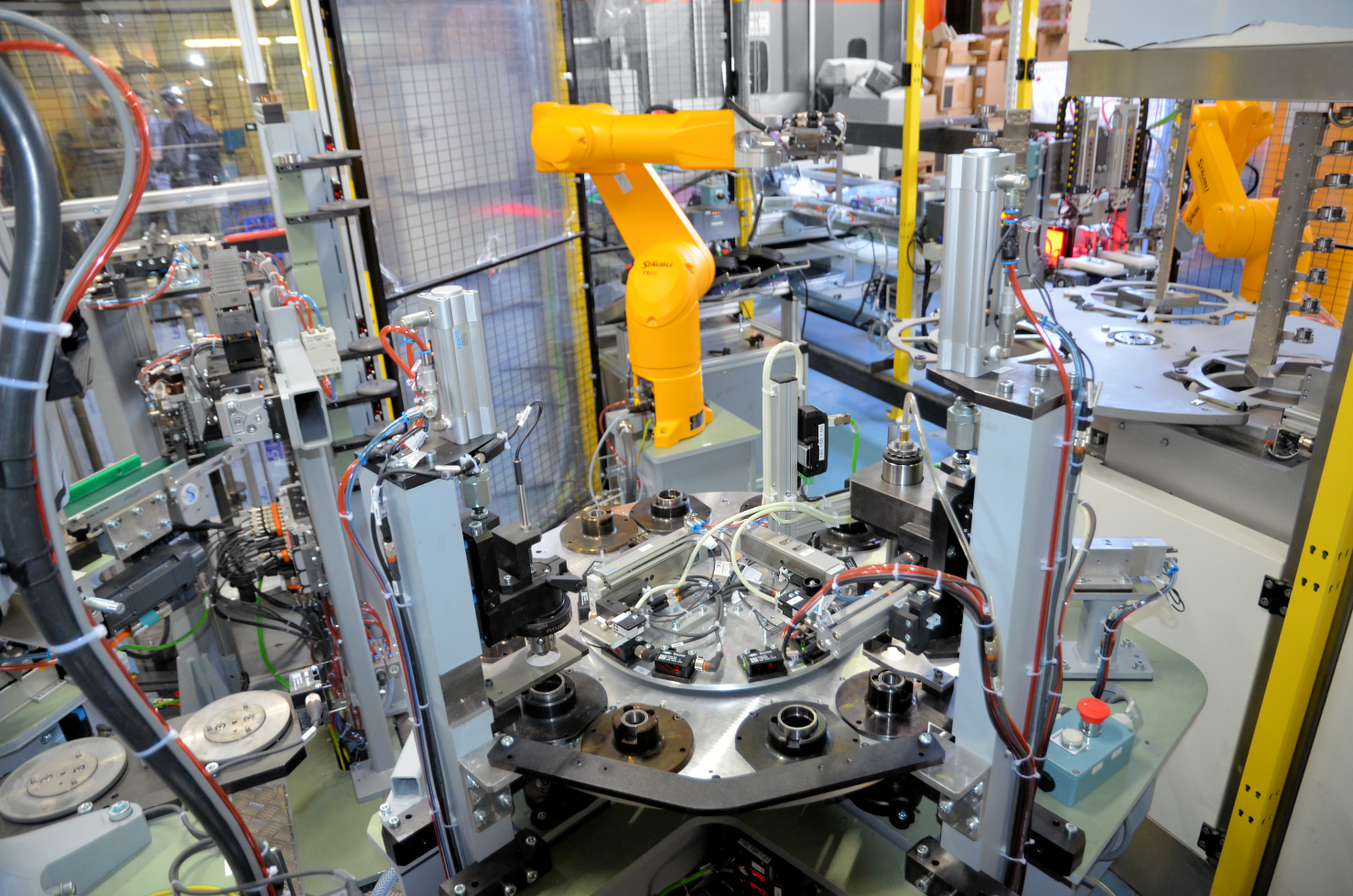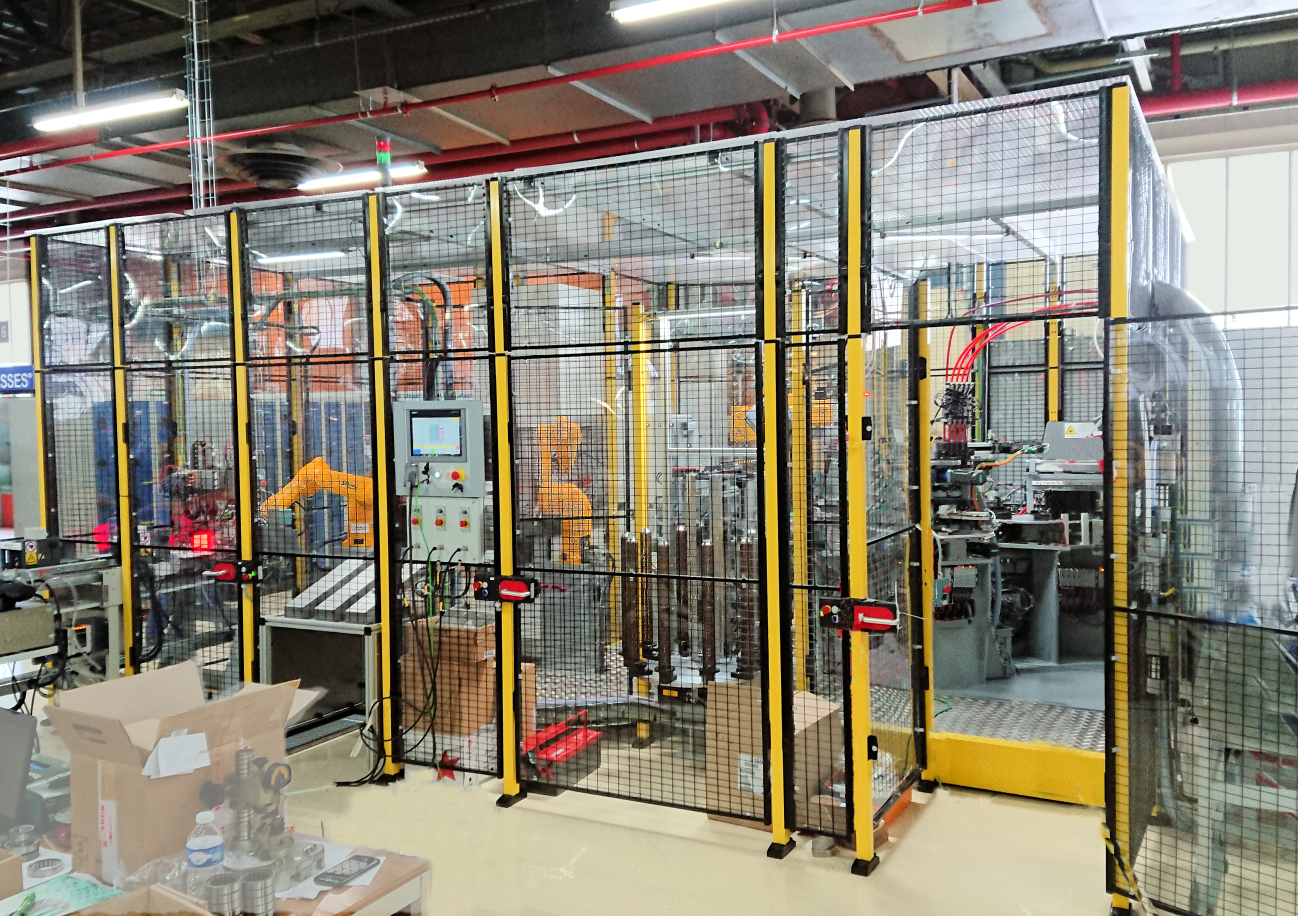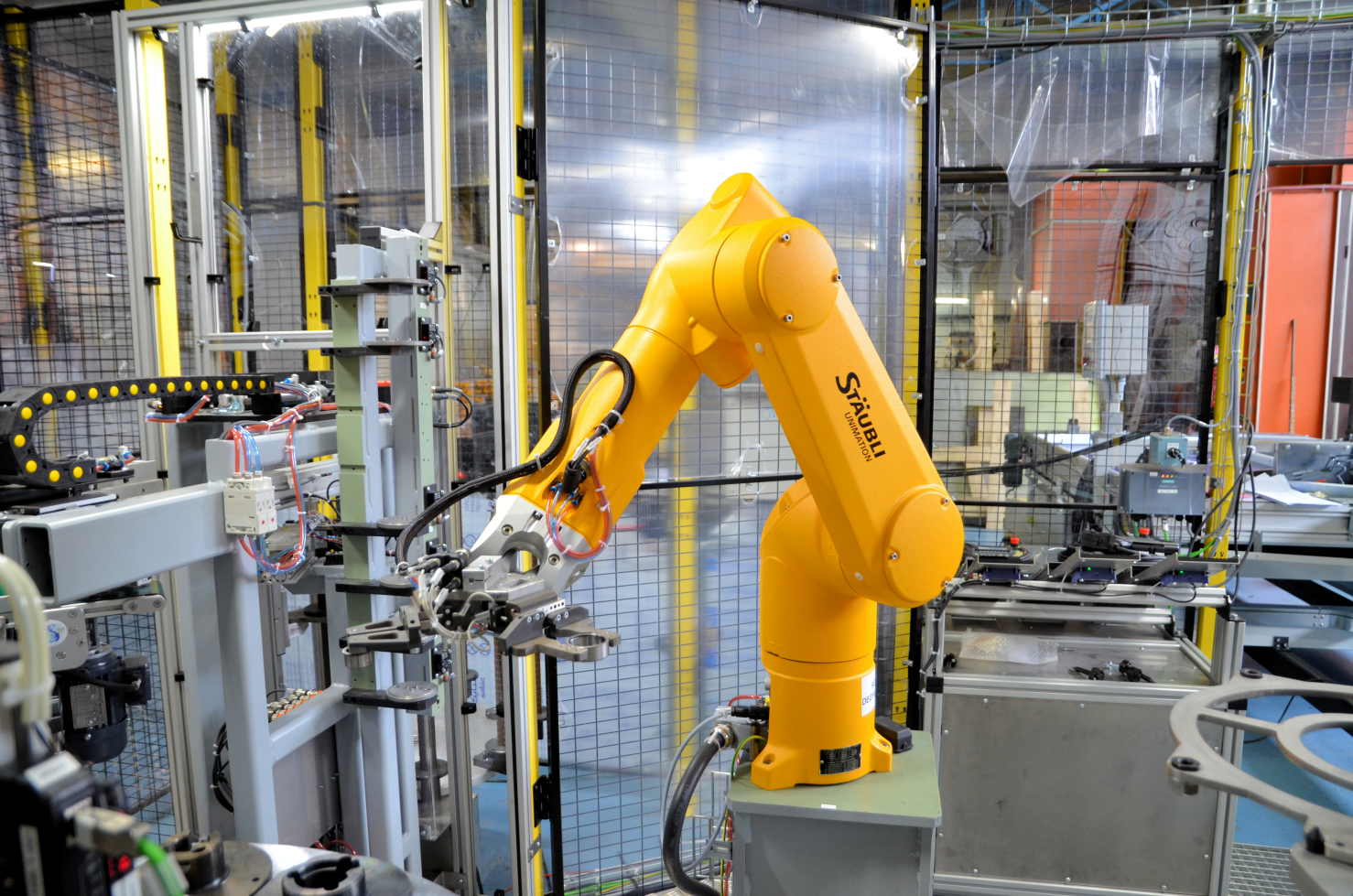 To find out more, download our brochure