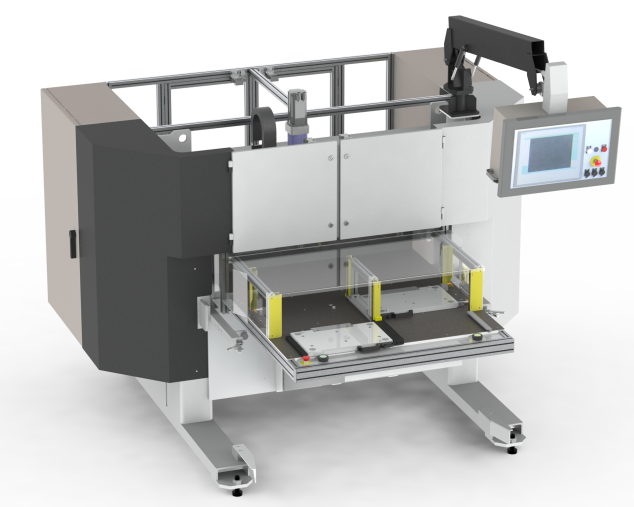 NUMERICALLY CONTROLLED RIVETING CENTERS

> Digitized riveting points (X/Y/Z) by fully configurable palette.
> Machine suitable for customers with a wide variety of different parts to produce
> On the same medium in small, medium and large series.
> Very fast change of campaign by replacing the 2 pallet tools.
SIEMENS Panel PC CNC Multi-Purpose Machine
1 Unité de rivetage numérisée 2 000 DaN (2ème en option)
2 000 Programmes Numérisés palette - Disque dur 250Go
ECRAN TACTILE 8" (SIEMENS) - 2 ports USB
Electronic riveting quality control (physical force/stroke measurement)
2ème Unité de rivetage numérisée
1 Presse d'emmanchement 3 000 DaN
1 Poste de contrôle présence composants à assembler
A maximum of 3 stations can be configured per CR